11-1-2-Big dish riding tarts
Alice's Story
The court there was a big dish riding tarts.
Who stole the Tarts?
Quiz:Solve Alice mystery
[Yes] Taxi, Auto, Mix, How
[No] Bus, Manual, Apart, Some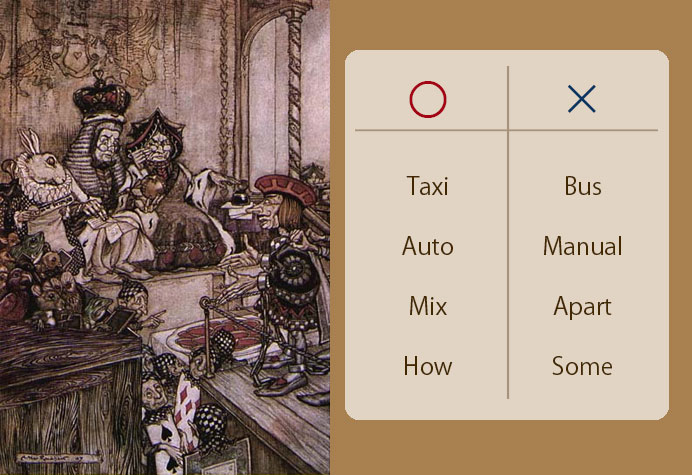 Hint
All the alphabet Let's capitalize!
Answer
The alphabet to upper case.
Only the words of the alphabet to be symmetrical.
IF the answer is known, let's share!
関連記事