3-3-Long story of rat
Alice's Story
Everyone sits in a circle, they will say to rats and then more talk.
Alice said "You were telling me that talk your story."
"My story is the sad long" Rat sighed to see Alice.
Alice did not hear firmly the story of rat, rat began to walk over there.
"Let Me hear the story until the last back in here!"
Alice was calling for rat. But rat will go to if aptitude or foot.
Before long, everyone gone to somewhere. And Alice would be left alone.
But when a little goes, I have heard little footsteps from more distant. Alice was happily raised face. She is thought rats came back.
Quiz:Spot the difference of Alice
Two images look the same. But not part of the same there are 4.
Where is Let's find it different!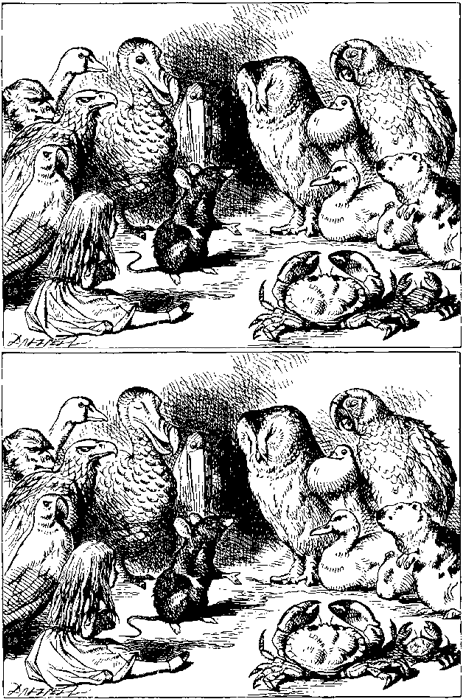 Hint
One at the top. Three at the bottom.
Answer
Birds are Shutting the eye
Tail of rat
Alice's clothes
Pattern of crab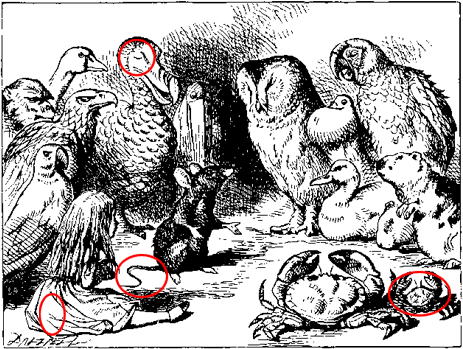 IF the answer is known, let's share!
関連記事