12-1-The next witness Alice
Alice's Story
"Call a next witness!"
White Rabbit called it name was "Alice!".
"About this matter, what are you know?" King was asked to Alice.
"I do not know anything."
"You do not know at all?" King Make sure to again Alice.
"I do not know absolutely nothing."
Quiz:Solve Alice mystery
There are three cube. Please four cube by moving the matchstick.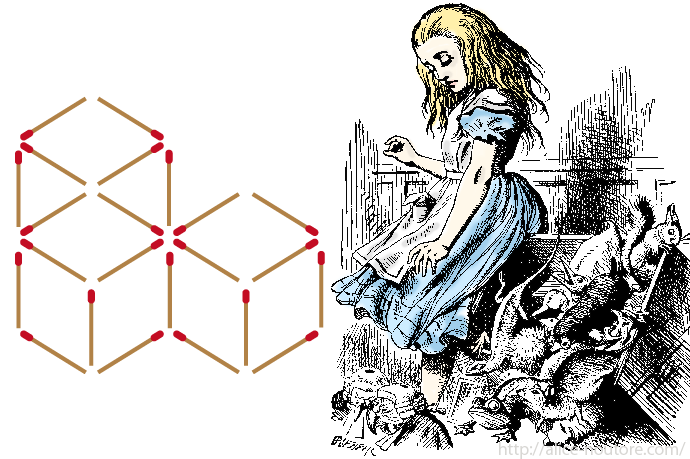 Hint
Only one move the matchstick!
Answer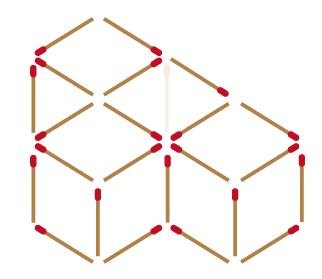 IF the answer is known, let's share!
関連記事